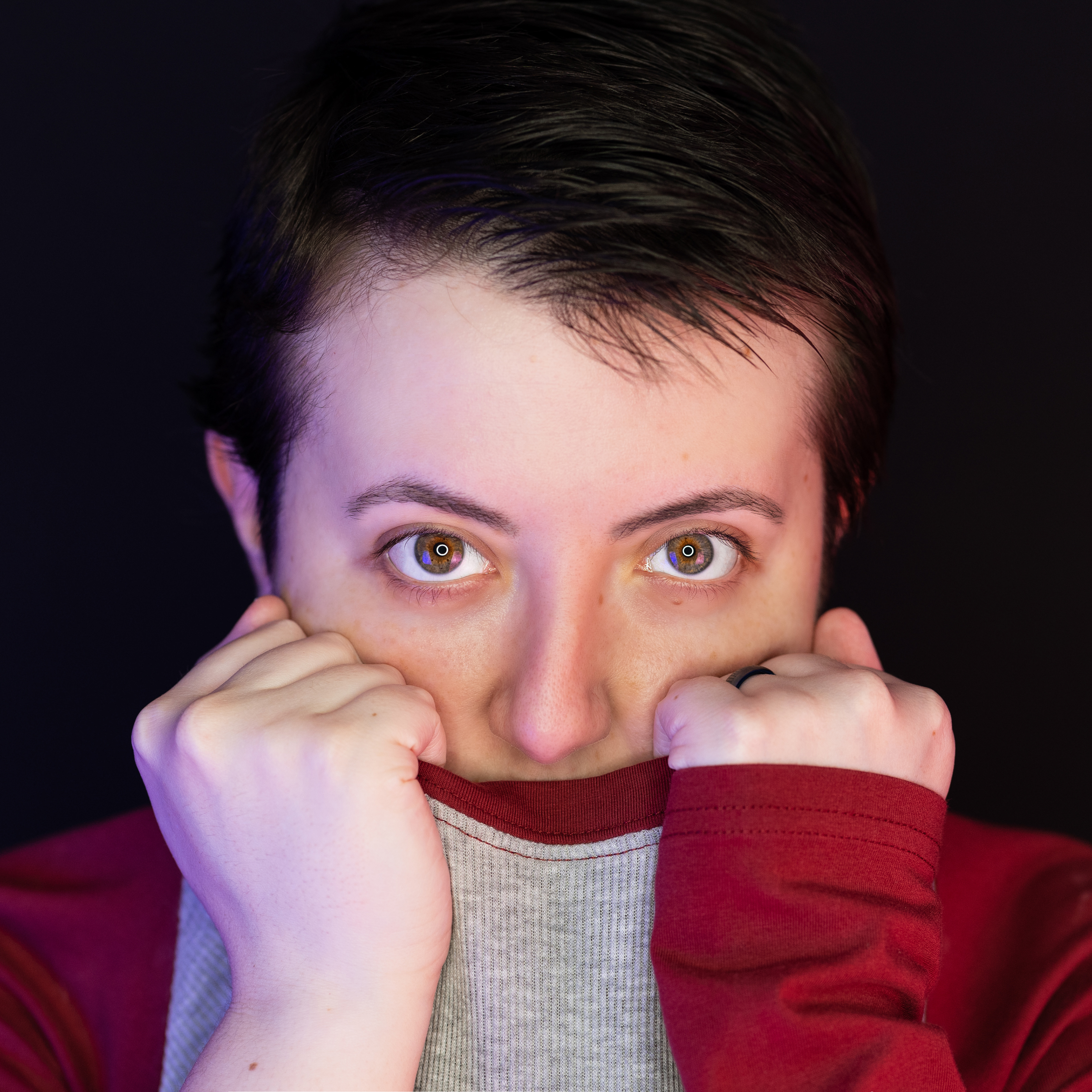 T.C. Anderson is a graphic and multimedia design professional pursuing a Bachelor of Arts in Graphic Design & Media Arts from Southern New Hampshire University. Certified in Social Marketing from Hootsuite as well as highly experienced in the Adobe Creative Cloud, she has won numerous awards for her design work, including gold Medallion Awards from the National Council for Marketing and Public Relations (NCMPR) for her student viewbook designs.
A multimedia artist, Anderson's collaborative video work has been exhibited in several Houston-area art galleries, and her self-portrait photographic works have been shown online, locally, and internationally in Singapore and Bangalore. Her current developing project,
The Forest
, has manifested into its first iteration,
The Branches
, which was shown as a public art installation at Houston Community College in early 2020 and is forthcoming to Lone Star College-Kingwood Fine Art Gallery in October 2020 as part of their Faculty Art Show. She is also a curator, having organized and managed two photography-based art exhibits for Lone Star College-Kingwood Fine Art Gallery:
Perspectives: Featuring the Works of the Perspective Photography Club
, which showcased the photographic works by the Perspective Photography club's members in 2017; and national juried cellphone photography exhibition
2020/vision
, which will return for its second year in 2021.
Additionally, Anderson is a writer and poet, with work published in literary journals
Capsule Stories
,
Infinity's Kitchen
,
The Born at Sea Collective
, Zimbell House Publishing short story anthology
The Dead Game
, mental health anthology
Pluviophile
, 
Honeyfire Literary Magazine
, and work forthcoming in 
Pages Penned in Pandemic: A Collective
(2021). Additionally, as part of their Alchemists bi-weekly writing team, she regularly publishes writing technique essays with
Emotional Alchemy Magazine
. Her forthcoming poetry collection,
The Forest
, will be published with Riza Press in November 2020 and will serve as the basis of an art installation being developed with Houston artist Mari Omori.